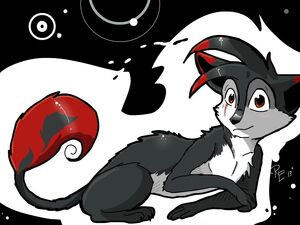 Yippers is a very popular artist with 387,000+ stars and over 6,330+ Fans.
Art Styles
She draws animals in her own unique style. These animals are normally "chipmunk type" or wolves/dogs.
Her style is somewhat like anime, with her own unique touch. It also has some realistic in it, especially the shading, and she adds many details.
Personality & Traits
She is a big fan of Bolt, a Disney movie. Her favorite band is Owl City. She tends to draw fan art for what she likes. She seems friendly, kind, understanding, and tries the best to be good to her fans. Her art tends to take long, and she does not draw pictures very often. Yippers is most likely 15, possibly 16; her birthday is in July.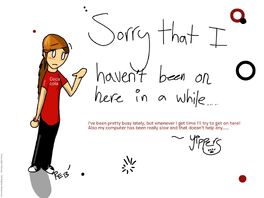 Mascots
She has a few mascots, though is mainly known for her weasel, Louis. She also has a Colorado striped chipmunk named Jacob. His breed is a species that Yippers made up. Her other mascot is a dog named Chelsey.