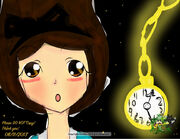 Hello, I'm MysticMedows. I started drawing on DC On Feb-22-2013. I have over 500 fans and over 16000 stars. I got Artist of the Week on October-18-2013. 
My Wiki: http://disneycreate.wikia.com/wiki/User:MysticMedows
You could find me on these other sites: 
I don't go on this site much, so if you would like to talk to me, I'm on DeviantArt.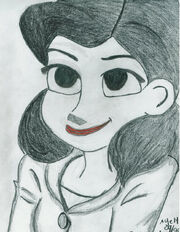 About me
I'm a fifteen year old, homeschooled, self taught artist. I have a passion for drawing, I just want to keep improving. My dream is to become a professional artist. I also post some photography. Feel free to ask questions. 
http://i1083.photobucket.com/albums/j381/pollewiezer/catanddograbu.gif

Favorite DC Artists
BoBoJoe

PrismaCOLOR98

Isparklehearts

Jessie_Grl

Guest425773485

Nuzzle49

Chloe5545

Artwonder12

Agentpink1998

Larissa14

Lil_Nan

Toribell55

Tonkonesekitty

Bellaenory

Isigirl9

Charmini

Maryjanesparkle

Inspirestorm

Jenn5055

Genny144col

Bellearony

Lilderpderp
Candifloss
Mockingjay1001

YOSHICOOL136
DC Bffs
_Jessie_Grl

Isigirl9

Bellearony

PrismaColor98

Pencill43

Lilderpderp
Candifloss
GraceRaincloud
Petshopface
123LoveLost
Pengytess
5sunset5
ROCKY-COOKIE
Kai2000-
Dani-chan130 
ExtraWolfie 
Mockingjay1001

YOSHICOOL136
Wow!! I made a lot of friends on this wiki! I'm so happy! Sorry if I missed anyone! :)
Feel free to add yourself in! :)
​http://i103.photobucket.com/albums/m154/shammy_06/gifs/20465623a4974424374l.gif
A Note! PlEASE READ IMPORTANT!
Hello fellow DC Wikiersss! Just a reminder: Do NOT post anything rude on here about other people, artists. If they saw something about them on here It could really hurt their feelings. Do NOT accuse people of copying their art if you are not entirely sure about it! Just because they have the same color hair and eyes as your picture does NOT mean it's a copy! Just because a picture has the same pose or face expression It Does NOT mean it's a copy! So pleaseeeeee DO NOT accuse people of art theft if you are NOT entirely sure! Thank you. =D It's not a gossiping site dudes...