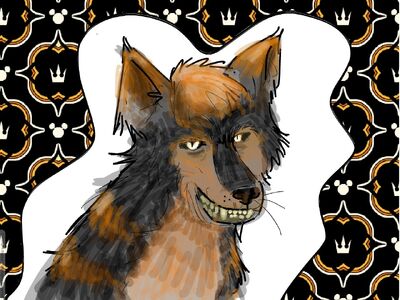 Fleeper is a famous artist with 750 fans and more than 30000 stars. She mostly draws pirates and her fursona Trick.
Personality and others:
She likes pirates and Gravity Falls.
Main character
Fleeper's mascot is a black dog/wolf  with orange hair and stripes.
His crush is usually holiday wolves like him.