Directioner100 is an artist on Disney Create. She mainly draws PPGs, but has been known to do wolves, anime, MLP, Sonic, and other styles. She currently has 170+ fans and 2380 stars.
DC Self
Directioner100 depicts herself as a blonde girl with pastele pink and blue highlights in her bangs. On her main hair, she has two stripes of white coloring. Her eyes are green, and she has long hair. She seems to be a "girly" type person. She signs out her pictures with "D100".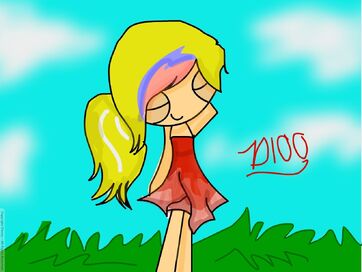 Characters
Directioner100 has a good amount of characters, in all different styles.
MLP OCs:
Color Blast
​OSCs:
Bailey
​